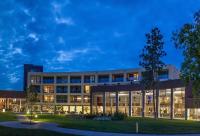 Hotel Azúr Prémium Siófok***** Hungary
8600 Siófok, Erkel Ferenc utca 2/C.
Phone: 00-36-1-2279614
Hotel video
The luxurious 5-star Hotel Azur Premium is situated directly on the shore of Lake Balaton in Siofok, one of the most developing cities of Balaton region. Wellness Hotel Azur Premium, opened in 2011 awaits its guests in a 6 hectares park in natural environment offering panoramic view to the lake. Guests can choose from three different types of rooms. The Luxury Suite offers jacuzzi and Finnish sauna for a superior feeling of comfort. The exclusive wellness services, the sauna park and the spa treatments guarantee the regeneration of body and soul. Various indoor and outdoor programmes, sport facilities and children's club ensure the entertainment.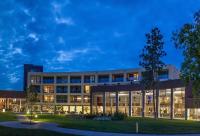 ✔️ Nyárindító wellness akció a Hotel Azúr Prémiumban (min. 2 night)

2023.06.01 - 2023.06.30
Nyárindító wellness akció a Hotel Azúr Prémiumban (min. 2 éj) 47.735 Ft / fő / éj ártól / büféasztalos reggeli / 5 fogásos vacsora / wellness / fürdőköpeny használat / ingyenes wifi /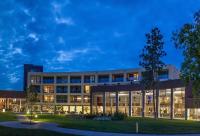 ✔️ Nyári wellness akció Siófokon (min. 2 night)

2023.07.01 - 2023.08.31
Nyári wellness akció Siófokon (min. 2 éj) 67.165 Ft / fő / éj ártól / büféasztalos reggeli / 5 fogásos vacsora / wellness / fürdőköpeny használat / ingyenes wifi /