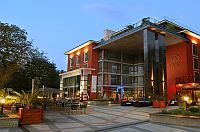 Divinus 5* Hotel Debrecen, Hungary
4032 Debrecen, Nagyerdei krt. 1.
Phone: 00-36-1-2279614
Hotel video
Eastern Hungary's first 5-star hotel, Hotel Divinus can be found in walking distance from the centre of Debrecen, at the gate of Nagyerdo (Great Forest), close to Aquaticum Mediterranean Pleasure Baths. The wellness hotel awaits its guests with rooms exhibiting classic furniture in recent outfit, wellness services, typical meals of the region and Mediterranean specialities. The capacity of the conference halls of Hotel Divinus provides convenient places for organizing smaller meetings and greater seminars, even conferences for 200 persons.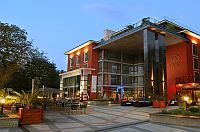 ✔️ Divinus téli kikapcsolódás félpanzióval Debrecenben (min. 2 night)

2023.11.06 - 2023.12.22
Divinus téli kikapcsolódás félpanzióval Debrecenben (min. 2 éj) 34.000 Ft / fő / éj ártól / félpanziós ellátás / wellness részleg használat / ingyenes WiFi /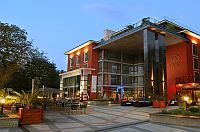 ✔️ Divinus téli kikapcsolódás reggelivel Debrecenben (min. 2 night)

2023.11.06 - 2023.12.22
Divinus téli kikapcsolódás reggelivel Debrecenben (min. 2 éj) 24.000 Ft / fő / éj ártól / büféreggeli / wellness részleg használat / ingyenes WiFi /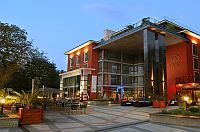 ✔️ Karácsonyi akció a Hotel Divinusban (min. 2 night)

2023.12.22 - 2023.12.27
Karácsonyi akció félpanzióval a Hotel Divinusban (min. 2 éj) 51.325 Ft / fő / éj ártól / félpanzió / ünnepi vacsorák / ünnepi programok / wellness részleg használat / ingyenes WiFi /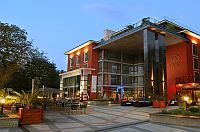 ✔️ Szilveszteri wellness akció a Hotel Divinusban (min. 3 night)

2023.12.29 - 2024.01.02
Exclusive Szilveszter a Hotel Divinusban (min. 3 éj) 59.530 Ft / fő / éj ártól / félpanzió / szilveszteri gálavacsora / szilveszteri programok / wellness használat / ingyenes Wifi /