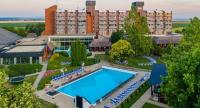 Danubius Hotel Bük**** Hungary
9740 Bük - Bükfürdő, Európa út 1.
Phone: 00-36-1-2279614
Hotel video
4-star Thermal & Sport Hotel Bük is located only 25 km from the Austrian border, in one of the most important spa resorts of Hungary. Bathing establishments - based on the thermal water of Bük - , sport facilities, sport animation, Hungarian-Swiss beauty salon and the Birdland Golf Club right beside the hotel await the guests. Danubius hotels.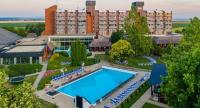 ✔️ Őszi all inclusive wellness élmények Bükfürdőn (min. 2 night)

2023.09.01 - 2023.12.20
Őszi all inclusive wellness élmények Bükfürdőn (min. 2 éj) 31.500 Ft / fő / éj ártól / all inclusive ellátás / szállodai fürdőrészleg és szaunavilág használata / fitness terem / ingyenes wifi /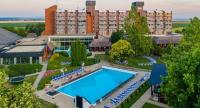 ✔️ Őszi all inclusive wellness csobbanás a Danubius Hotel Bük szállodában (min. 3 night)

2023.09.01 - 2023.12.20
Őszi all inclusive wellness csobbanás a Danubius Hotel Bük szállodában (min. 3 éj) 29.750 Ft / fő / éj ártól / all inclusive ellátás / szállodai fürdőrészleg és szaunavilág használata / fitness terem / ingyenes wifi /