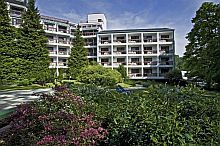 Lövér Hotel Sopron*** Hungary
9400 Sopron, Várisi út 4. 
Phone: 00-36-1-2279614
Hotel video
Hotel Lövér is situated in the quietest green area of Sopron. Well-equipped wellness and fitness center offers programmes for visitors searching for recreation, beauty or attempting to loose weight. Swimming pool, sauna, jacuzzi and fitness room are located inside the hotel. The guests may enjoy walking tracks, jogging, tennis courts and excursions to the countryside surrounding the town.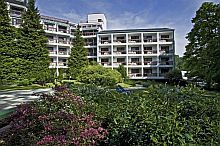 ✔️ Tavaszi hétköznapi újranyitási wellness akció a Hotel Lövérben (min. 2 night)

2023.04.14 - 2023.06.15
Tavaszi hétköznapi újranyitási wellness akció a Hotel Lövérben (min. 2 éj) 17.670 Ft / fő / éj ártól / félpanzió / levesebéd / wellness használat / ingyenes Wi-Fi /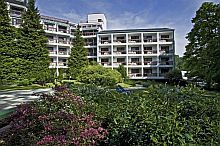 ✔️ Tavaszi hétvégi újranyitási wellness akció a Hotel Lövérben (min. 2 night)

2023.04.14 - 2023.06.15
Tavaszi hétvégi újranyitási wellness akció a Hotel Lövérben (min. 2 éj) 20.460 Ft / fő / éj ártól / félpanzió / levesebéd / wellness használat / ingyenes Wi-Fi /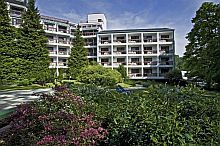 ✔️ Nyári wellness akció a Hotel Lővérben (min. 2 night)

2023.06.16 - 2023.08.31
Nyári wellness akció a Hotel Lővérben (min. 2 éj) 26.500 Ft / fő / éj ártól / félpanzió / levesebéd / wellness használat / ingyenes Wi-Fi /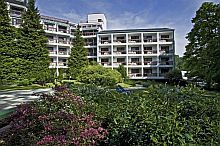 ✔️ Nyugdíjas wellness akció a Hotel Lövérben (min. 2 night)

2023.06.01 - 2023.09.30
Nyugdíjas wellness akció a Hotel Lövérben teljes ellátással Sopronban (min. 2 éj) 23.055 Ft / fő / éj ártól / félpanzió / levesebéd / wellness használat / ingyenes Wi-Fi /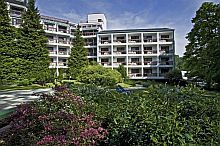 ✔️ Őszi Lővér élmények Sopronban (min. 2 night)

2023.09.01 - 2023.10.15
Őszi Lővér élmények Sopronban (min. 2 éj) 23.500 Ft / fő / éj ártól / félpanzió / levesebéd / wellness használat / ingyenes Wi-Fi /