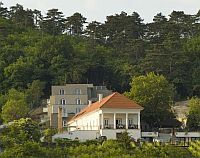 ✔️ Zenit Hotel Balaton
8314 Vonyarcvashegy, Helikon u. 22.
Phone: 00-36-1-2279614
Hotel video
Zenit Hotel Balaton****, the number one 4-star wellness hotel of Vonyarcvashegy, awaits its guests on the northern shore of Lake Balaton with 36 modern rooms and suites, panoramic restaurant, 200-year-old wine cellar, wellness department, vinotherapic treatments and naturally lighted conference rooms. Due to the hillside location of Zenit Hotel, from the balconies of the rooms and from the terrace of the restaurant there is a wonderful panoramic view to Lake Balaton.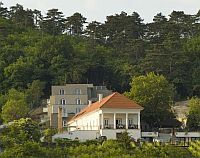 ✔️ Húsvéti akció a Hotel Zenitben (min. 3 night)

2023.04.07 - 2023.04.10
Húsvéti akció a Hotel Zenitben (min. 3 éj) 29.500 Ft / fő / éj ártól / félpanzió / wellness használat / Cardio-szoba TechnoGym cardiogépekkel / ingyenes Wifi /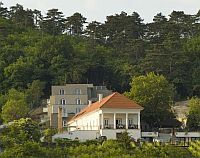 ✔️ Zenit hétköznapi wellness napok Vonyarcvashegyen (min. 2 night)

2023.01.08 - 2023.04.28
Zenit hétköznapi wellness napok Vonyarcvashegyen (min. 2 éj) 22.500 Ft / fő / éj ártól / félpanziós ellátás / balatoni panorámás napozóterasz / wellness használat / ingyenes Wi-Fi /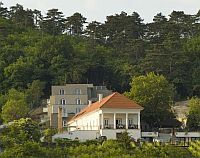 ✔️ Zenit hétvégi wellness napok Vonyarcvashegyen (min. 2 night)

2023.01.08 - 2023.04.28
Zenit hétvégi wellness napok Vonyarcvashegyen (min. 2 éj) 24.750 Ft / fő / éj ártól / félpanziós ellátás / balatoni panorámás napozóterasz / wellness használat / ingyenes Wi-Fi /