✔️ Balneo Hotel Zsori Mezőkövesd ****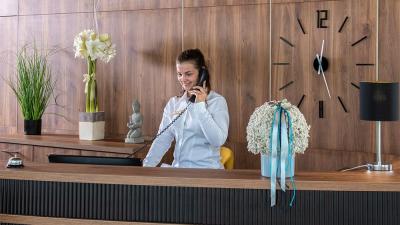 Balneo Hotel Zsori Thermal & Wellness *** - Zsory Spa - Mezőkovesd
The newly built 3-star hotel is located in Mezokovesd, near Zsory Spa and Open Air Swimming Pool, where curative pools, experience pools, wave pool, round pool with waterfalls and natural massages, children's pool and indoor swimming pool ensure that our guests are satisfied, physically and mentally refreshed, rested and cured when they leave.
Balneo Hotel Zsori Thermal & Wellness can be easily accessed.
Distances: Budapest 127 km, Eger 25 km, Lake Tisza 25 km, Bükk National Park 20 km, Hortobágy 71 km.

Hotel Balneo Mezokovesd room information:
Balneo Hotel Zsori Thermal & Wellness offers 134 rooms. The rooms are looking towards South-East or South-West. Each room is air conditioned and equipped with balcony (5-12 m²).
Equipment of the rooms: internal satellite communication system with 18 channels, Internet connection, telephone, minibar, in-room safe, bathrobe, thermal towel, bathing-cap and hair dryer.
There are rooms with separated beds or with double bed, the bathrooms have bathtub or shower.
The rooms have a comfortable reading corner with armchair and floor-lamp.
Rooms can be equipped with child bed and extra bed replacing the reading corner.
We provide connecting rooms and apartments for families with children.

Spa Thermal Hotel Zsory gastronomy:
The Lobby Bar in the hotel lobby and the Thermal Terrace are welcoming guests all day long. A speciality of the Lobby Bar is the selection of over one hundred various mineral waters and pálinka. The local wines of Eger and the Foothills of Bükk are part of our selection, of course.
Guests can enjoy a light lunch on the Thermal Terrace after the rich buffet breakfast and morning programmes. The Vital-lunch is simple, decorative and tasty. Soups, juices, salads, sandwiches, pasta and fruits form the basis of our general selection.
The food selection of the buffet dinner is connected to a daily theme; it may contain a glass of wine, cocktail or pálinka, depending on the gastronomic programmes.

Balneo Thermal Hotel Zsori - Centre:
Therapy is located on the hotel's ground floor, where our colleagues at the Balneo Reception will be pleased to help you learn about our treatments and book appointments.
The Zsóry water, due to its calcium-, magnesium- and hydrocarbonate content, has anti-inflammatory effect. Its high chloride content improves the resistance of our corporeal system, and has stimulating and general strengthening effect.
The water is perfect for the treatment and prevention of the following complaints: chronic arthritis, spinal and articular changes related to attrition, rheumatism of the soft parts, chronic backache, diseases of the vertebral disk, disorders of the upper airways, accidents, and postoperative treatment in the case of bone and articular operations.
Guests can take the individually determined treatments, based on the preliminary rheumatologic examination of the head physician of Balneo Hotel Zsori, in the hotel's separated Balneo Centre. It also offers 1 individual remedial gymnastics room, 2 treatment-rooms with bathtubs, 2 treatment-rooms with mud-pack facility and 5 rooms for individual curative massage.

Mezökövesd Hotel Balneo Zsori Thermal Area:
The Thermal Area consists of 4 pools.
The internal (6.5 x 6.0 metres) and open-air (6.5 x 6.0 metres) experience baths are perfectly fit for relaxation, as well as for relieving stress and strains caused by modern life.
The thermal pool filled with 38-36 °C medicinal water is divided into two sections (7.3 x 8.0 metres), and offers natural relaxation and medicinal water treatments.
The swimming pool (8.5 x 12.0 metres) has a pleasant temperature.
Thermal towel and bathrobe are available for our guests in their hotel rooms. Our hotel guests may use the Thermal Area free of charge.
Sauna-world: naturist sauna, sauna with sinking pool, steam chamber, infra sauna, special aroma chambers, cave shower, ice chamber, salt cave.

Hotel Balneo Zsory Mezokovesd Wellness & Fitness Centre:
Recreational treatments, refreshing massages and packs, as well as special individual aroma baths guarantee your refreshment in the hotel's wellness centre.
The Fitness Centre has a gym equipped with cardio machines and a room for aerobic group classes.

Recreational treatments
• Relaxing aroma bath with essential oils
• Cellulite massage
• Relaxing aroma massage
• Herbal massage.

Refreshing massages
• Regenerating
• Refreshing
• Swedish

Packs
• With herbs
• With chocolate
• With honey
• With wine cream

Baths
• Refreshing aroma bath
• Cleopatra bath
• Water gymnastic

Balneo Hotel Beauty Farm:
We provide several services to our guests in the beauty parlour: hairdressing, cosmetic saloon, special cosmetic treatments, beauty and cosmetic consultation, product demonstrations.

Program offers Mezokovesd:
If you need assistance for discovering the show-places of the area, please contact the reception desk of Balneo Hotel Zsori Thermal & Wellness. Our guests may choose from various forms of recreation, from a two-hour bicycle excursion to a one-day trip to the Foothill of Tokaj.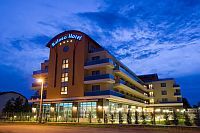 ✔️ Nyugdíjas csomagajánlat a Balneo Hotelben HÉTVÉGÉN (min. 2 night)

2023.01.08 - 2023.03.31
Nyugdíjas csomagajánlat a Balneo Hotelben HÉTVÉGÉN (min. 2 éj) 19.800 Ft / fő / éj ártól / félpanziós ellátás / wellness részleg használata / fürdőköpeny használat / ingyenes wifi /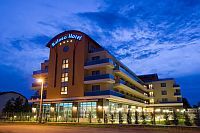 ✔️ Nyugdíjas csomagajánlat a Balneo Hotelben HÉTKÖZNAP (min. 2 night)

2023.01.08 - 2023.03.31
Nyugdíjas csomagajánlat a Balneo Hotelben HÉTKÖZNAP (min. 2 éj) 18.025 Ft / fő / éj ártól / félpanziós ellátás / wellness részleg használata / fürdőköpeny használat / ingyenes wifi /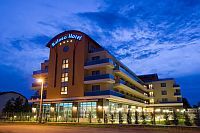 ✔️ Kedvezményes hétköznapi szobaár félpanzióval a Balneo Hotelben (min. 2 night)

2023.01.08 - 2023.03.31
Kedvezményes hétköznapi szobaár félpanzióval (min. 2 éj) 20.475 Ft / fő / éj ártól / félpanziós ellátás / wellness részleg használata / fürdőköpeny használat / ingyenes wifi /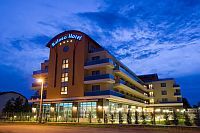 ✔️ Kedvezményes hétvégi szobaár félpanzióval a Balneo Hotelben (min. 2 night)

2023.01.08 - 2023.03.31
Kedvezményes hétvégi szobaár félpanzióval (min. 2 éj) 22.475 Ft / fő / éj ártól / félpanziós ellátás / wellness részleg használata / fürdőköpeny használat / ingyenes wifi /