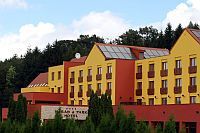 Narád Park Hotel Mátraszentimre**** Hungary
3235 Mátraszentimre, Narád út 6.
Phone: 00-36-1-2279614
Hotel video
The 4-star child friendly Hotel Narad is situated in Mátra Mountains, in woody environment. The hotel offers high standards of services especially for families. Apartments, children's rooms equipped with children's furniture and child friendly services are waiting for the guests. Sport facilities, own ski slope and skating-rink. Spa Parádfürdő and Egerszalók are half an hour distance from the hotel.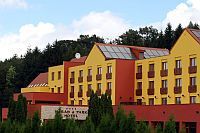 ✔️ Őszi hétvégi akció félpanzióval a Narád Park Hotelben (min. 2 night)

2023.09.01 - 2023.10.20
Őszi hétvégi akció félpanzióval a Narád Park Hotelben (min. 2 éj) 27.450 Ft / fő / éj ártól / félpanzió / wellness használat / fürdőköntös bekészítés / ingyenes parkolás / ingyenes WiFi /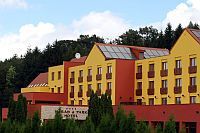 ✔️ Őszi hétköznapi akció félpanzióval a Narád Park Hotelben (min. 2 night)

2023.09.01 - 2023.10.20
Őszi hétköznapi akció félpanzióval a Narád Park Hotelben (min. 2 éj) 23.950 Ft / fő / éj ártól / félpanzió / wellness használat / fürdőköntös bekészítés / ingyenes parkolás / ingyenes WiFi /