✔️ Hotel Bonvino Badacsony ****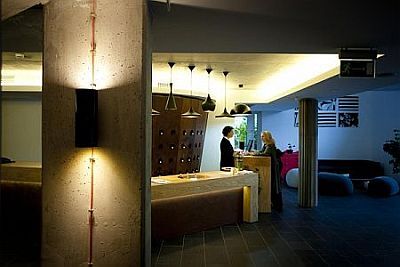 Hotel Bonvino **** Badacsony - Wine and Spa Wellness Hotel at Lake Balaton
Hotel Bonvino Wine & Spa **** opened its gates in Badacsonytomaj, in June 2011, in the vicinity of Lake Balaton and the Volcano Valley of Badacsony Mountain. Badacsonytomaj is situated in a picturesque wine region, on the territory of Balaton Uplands National Park, where both the enthusiasts of active holiday and guests longing for relaxation can find the appropriate program offers and enjoy the high-level services of Hotel Bonvino.
Rooms of Hotel Bonvino:
In Hotel Bonvino 48 comfortable and elegantly equipped rooms are available; all of them bear a specific message. The 48 rooms include 36 double and 4 luxury rooms, 6 two-roomed apartments, a honeymoon and a family suite. The double rooms of Hotel Bonvino were designed by the two sorts of wine-making methods (traditional method where wines are aged in oak barrels and modern reductive method).
- Modern double rooms:
Modern double rooms - where the reductive wine-making is reflected - are perfectly suitable for accommodating 2 adults, but they can be supplemented, upon request, with a baby-bed or an extra bed. The basic equipment of the rooms is the following: bathroom, bathrobe, hair dryer, air-conditioning, WIFI internet, safe, minibar, telephone, LCD TV.
- Rustic double rooms:
In rustic double rooms the design is dominated by wood and natural materials, in the spirit of the traditional wine-making method of oak-aging. Each rustic double room has balcony with furniture, bathroom, hair dryer, bathrobe, air-conditioning, WIFI internet, safe, minibar, telephone and LCD TV.
- Luxury rooms:
Our luxury rooms are ideal either for families or friend-societies preferring to stay in the same room. They are convenient for 3 adults or for 2 adults and max. 2 children under 14 years.
- Two-roomed apartments:
This room type is available for even 4 adults or 2 adults and max. 2 children under 14 years. The basic equipment of the rooms includes the followings: spacious balcony with deck chairs and furniture, spacious bathroom, hair dryer, bathrobe, air-conditioning, WIFI internet, safe, minibar, telephone and LCD TV.
- Family suite:
It is an ideal temporary home of 4 adults and 2 children (till 14 years). The family suite has a 100 sqm balcony with deckchairs, dining table and chairs, bathroom, separate toilet, kitchenette, hair dryer, bathrobe, air-conditioning, WIFI internet, safe, minibar, telephone and LCD TV.
- Honeymoon suite:
We offer the honeymoon suite of Hotel Bonvino not only for honeymooners but also for couples longing for romance and families with a taste for luxury. The honeymoon suites have a maximum capacity of 4 adults or 2 adults + 2 children. Every detail of the honeymoon suite offers a unique experience: sagging bed, cosy armchairs, cosetting materials, spacious bathroom. In the honeymoon suite a huge balcony with furniture and deckchairs, a spacious bathroom with a vast, oval and exclusive bathtub, hair dryer, bathrobe, air-conditioning, WIFI internet, safe, minibar, telephone and LCD TV are available.
Gastronomy in Hotel Bonvino:
The style of Hotel Bonvino's cuisine is determined by the "romance of Badacsony": it has light, novel and yet somehow familiar tastes.
In Hotel Bonvino you can take your choice from the rich offer of buffet breakfast, coffee specialities, our home-made marmalades and cold cuts of Mangalitza pork. At lunch-time you can choose from our constantly renewable menu card, where the seasonal dishes based on local materials dominate.
In the wine bar of Hotel Bonvino a wide range of premium wines of Badacsony region are at the guests' disposal and we await our kind guests with a number of wine-related programs: introduction of a wine cellar or a wine on the afternoons, exciting discussions held over wine, wine and jazz, wine and cheese, wine and snacks, wine history and wine stories.
Wellness in Hotel Bonvino:
The spa services in the own wellness department of Hotel Bonvino were created in such way, that everybody could find the accustomed wellness facilities, but they also could explore novelties by us. Our spa department is formed individually and wears the characteristics of the volcanic mountain and viticulture. In the Day Spa department swimming pool with adventure elements, jacuzzi, children's pool, deck chairs, Finnish and infrared saunas, sauna infusions, massages, beauty treatments, solarium, manicure-pedicure and daily sports programs are available.
Our massage offer also includes special massages, like for example lava massage of Badacsony with grape seed oil and Shiatsu massage with parsley essence. Active holiday is completed with selfness services: self-developing and entertaining programs, yoga, excellently equipped wellness department, thematic weekends and days await guests wishing for resource.
Events in Hotel Bonvino:
Hotel Bonvino has a modernly equipped conference room with a capacity of 120 guests and a smaller meeting room, so the hotel is an ideal place for the organization of business events, conferences, weddings and other events.
As an active and wine hotel the primary element of our profile is program organization, so we assume the organization of team-building, informal business events and programs, like for example wine tastings according to different themes, wine cellar tours by foot joined with cycle or nordic walking, wine dinners and different types of active games.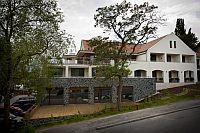 ✔️ Téli wellness akció Badacsonyban a Bonvino Hotelben (min. 2 night)

2023.11.05 - 2023.12.20
Téli wellness akció Badacsonyban a Bonvino Hotelben (min. 2 éj) 24.450 Ft / fő / éj ártól hétköznap / félpanzió / 3 tételes borkóstoló / wellness használat / ingyenes WiFi /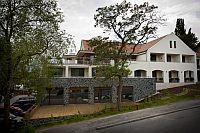 ✔️ Karácsony Badacsonyban a Bonvino Hotelben (min. 3 night)

2023.12.23 - 2023.12.27
Karácsony Badacsonyban a Bonvino Hotelben (min. 3 éj) 33.500 Ft / fő / éj ártól / félpanzió / 3 tételes borkóstoló / karácsonyi gálavacsora / wellness használat / ingyenes WiFi /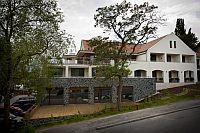 ✔️ Szilveszteri akció a Bonvino Hotelben (min. 2 night)

2023.12.30 - 2024.01.01
Szilveszteri akció a Bonvino Hotelben (min. 2 éj) 67.500 Ft / fő / éj ártól / félpanzió / szilveszteri gálavacsora / újévi brunch / 3 tételes borkóstoló / Bonvino wellness / ingyenes WiFi /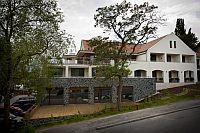 ✔️ Évindító wellness akció félpanzióval Badacsonyban (min. 2 night)

2024.01.07 - 2024.02.29
Évindító wellness akció félpanzióval a Hotel Bonvinoban (min. 2 éj) 24.450 Ft / fő / éj ártól hétköznap / félpanziós ellátás / 3 tételes borkóstoló / wellness részleg használata / fürdőköpeny / ingyenes WiFi /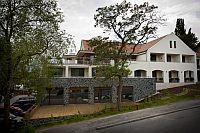 ✔️ Március 15. hétvége a Bonvino Hotelben (min. 3 night)

2024.03.14 - 2024.03.17
Március 15. hétvége a Bonvino Hotelben (min. 3 éj) 34.950 Ft / fő / éj ártól / félpanzió / 3 tételes borkóstoló / wellness használat / ingyenes wifi /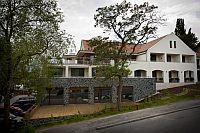 ✔️ Húsvéti akció Badacsonyban a Bonvino Hotelben (min. 3 night)

2024.03.29 - 2024.04.01
Húsvéti akció Badacsonyban a Bonvino Hotelben (min. 3 éj) 34.950 Ft / fő / éj ártól / félpanzió / 3 tételes borkóstoló / wellness használat / vezetett túra a Badacsonyra / ingyenes wifi /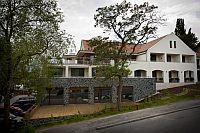 ✔️ Pünkösd félpanzióval a Bonvino Hotelben (min. 3 night)

2024.05.17 - 2024.05.20
Pünkösd félpanzióval a Bonvino Hotelben (min. 3 éj) 34.950 Ft / fő / éj ártól / félpanzió / 3 tételes borkóstoló / vezetett túra a Badacsonyra / wellness részleg használat / ingyenes wifi /