✔️ ENSANA Thermal Hotel Sárvár ****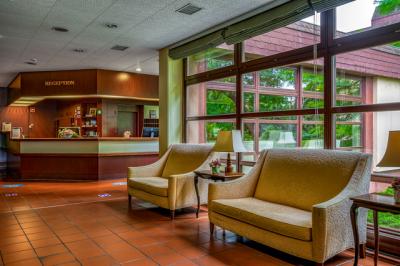 Ensana Thermal Hotel Sárvár Health Spa Hotel**** - thermal hotel in Sarvar
Sarvar, the picturesque small town can be found in the border region of Western Hungary, on the route 84 between Wien and Lake Balaton. The town provides the ideal location for real relaxation. Beautiful countryside, the medieval Nádasdy Castle and a wide range of leisure activities will make your holiday here rich and memorable.
'A spring of rejuvenation for body and soul.' So reads the motto of Ensana Thermal Sárvár Health Spa Hotel. This spa hotel is located in the middle of a botanical garden and is surrounded by hundred-years-old trees with their ample shade. Here you can find all you will need under one roof - from the full-service therapy centre through the restaurant to the beauty parlour.
The exceptional Atrium structure and its lavishly equipped rooms of the four-storey spa hotel Ensana Thermal Hotel Sárvár - Health Spa Hotel promise luxury and comfort. Each of the 136 double rooms has a bathroom en suite, satellite television, a radio, a minibar, a direct-dial phone, bathrobes, a hair dryer and a balcony looking out onto the splendid botanical garden. The rooms can also be used as single rooms. Connecting rooms, special rooms for handicapped, non-smoking rooms and extra beds are available.
In Nádor Restaurant and in Atrium Espresso, all your refreshment needs will be sumptuously met, from your welcome drink, through delicious buffet breakfasts to gourmet evenings. You will be pampered every day with Hungarian and international specialities, including dietary dishes for those watching their weight.
Enjoy a unique and delightful bathing experience in the hotel's in-house thermal bath complex! Time spent in the indoor thermal pool, the outdoor pool, the well equipped fun bath (whirlpool, massage corner, bubble bath and underwater massage jets), the sauna and the steam bath, will enhance your feeling of perfect relaxation.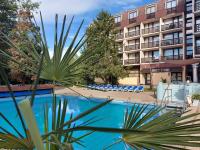 ❄ Téli wellness akció a Thermal Sárvár Ensana Hotelben (min. 2 night)

2023.11.07 - 2023.12.22
Téli wellness akció a Thermal Sárvár Ensana Hotelben (min. 2 éj) 32.000 Ft / fő / éj ártól / bővített félpanzió / wellness / spa és szaunavilág korlátlan használata / ingyenes wifi /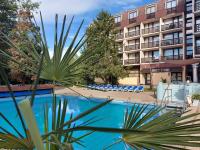 ✔️ Karácsony ünnepe az Ensana Thermal Hotel Sárvárban (min. 3 night)

2023.12.23 - 2023.12.27
Karácsony ünnepe az Ensana Thermal Hotel Sárvárban (min. 3 éj) 35.700 Ft / fő / éj ártól / bővített félpanzió / szállodai termálfürdő / szaunavilág / fürdőköpeny használat / ingyenes WiFi /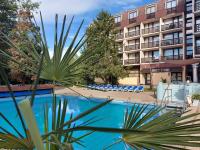 ✔️ Szilveszteri akció Sárváron (min. 3 night)

2023.12.29 - 2024.01.02
Szilveszteri akció Sárváron az ENSANA Sárvár Health Spa Hotelben (min. 3 éj) 47.700 Ft / fő / éj ártól / félpanzió / szilveszteri vacsora és programok / termálfürdő / szaunavilág / ingyenes WiFi /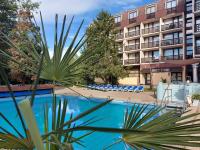 ⛄️ Év eleji wellness akció Sárváron félpanzióval (min. 2 night)

2024.01.07 - 2024.02.29
Év eleji wellness akció Sárváron félpanzióval (min. 2 éj) 21.000 Ft / fő / éj ártól / bővített félpanzió / spa és szaunavilág korlátlan használata / ingyenes wifi /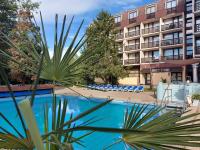 ✔️ Év eleji előfoglalási akció a Thermal SÁRVÁR Ensana Hotelben (min. 2 night)

2024.03.17 - 2024.04.30
Év eleji előfoglalási akció a Thermal SÁRVÁR Ensana Hotelben (min. 2 éj) 18.900 Ft / fő / éj ártól / bővített félpanzió / spa és szaunavilág korlátlan használata / ingyenes wifi /