✔️ Hotel Hőforrás Hajdúszoboszló ***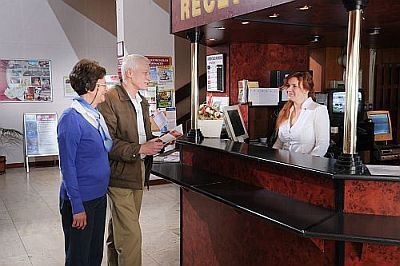 Hotel Hoforras - Hortus-Naturae hotel
Hotel Hoforras awaits its guests in the distinguished area of the spa Hajduszoboszlo, lying only 500 metres from Hajduszoboszlo Health Spa.
The 73 °C thermal water rising from a depth of 1100 metres is rich in sodium chloride, bromide, iodine and fluoride. The medicinal water is excellent for the treatment of locomotor disorders. The bathing and inhalation cures have curative effect for dermatological and gynaecological diseases.
Hotel Hoforras has 93 double rooms, extra beds are available. All rooms have bathroom, balcony, minibar, sat TV, telephone and minibar.
Restaurant Hőforrás serves an excellent selection of Hungarian and international specialities. The drink bar in the lobby offers wide selection of drinks. Room service is available upon request.
Hotel Hőforrás has its own medical section with rheumatism clinic. The following treatments are available: therapeutic massage, refreshing massage, physiotherapy, underwater gymnastics, tangentor, mud packs, electrotherapy.
In the hotel building indoor thermal pool, jacuzzi, sauna and solarium are available. Between 1 May - 30 September guests can use the swimming pool, the outdoor thermal pool and the children's pool in the garden. Next to the hotel our guests can find a football field and tennis courts.
PROGRAM OFFERS
Sightseeing in Debrecen
Tokaj - wine tasting
Miskolctapolca - Cave Bath, cave-system
Hortobágy / Máta - Pastoral Museum, horse village in Mata, horse carriage trips
Eger - organ concert, fortress of Eger, Szépasszony Valley
Nyíregyháza - Village Museum, ZOO, trip by the river Tisza
Programme in Tuba-Tanya with folklore, Hungarian dishes and drinks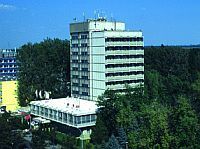 ✔️ Téli Hőforrás napok akció Hajdúszoboszlón (min. 2 night)

2023.11.05 - 2023.12.22
Téli Hőforrás napok akció Hajdúszoboszlón (min. 2 éj) 16.500 Ft / fő / éj ártól / félpanzió / gyógyvizes medence használata / WIFI a szálloda területén /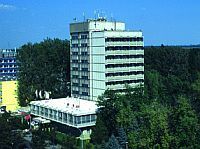 ✔️ Téli 5 éjszakás akció a Hotel Hőforrásban (min. 5 night)

2023.11.05 - 2023.12.22
Téli 5 éjszakás akció a Hotel Hőforrásban (min. 5 éj) 15.500 Ft / fő / éj ártól / félpanzió / gyógyvizes medence használata / WIFI a szálloda területén /