Bukfurdo Hotel Caramell - Holistic and wellness centre
Hotel Caramell**** Bukfurdo - Akcios Wellness Hotel Caramell Bukfurdon
*
*
*
*
Bukfurdo
9740 Bükfürdő, Európa út 18.
Hoteltelnet Reservation Tel: 00-36-1-2279614
hotel email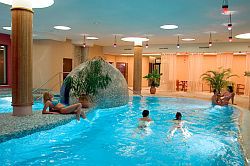 About Bukfurdo
The medicinal water of Buk rushes up from the depth of 1282 m. Thanks to its high content of calcium, magnesium, hydro carbonate, carbon-dioxide and iron it can be used both for drinking cures and bath therapies. In case of locomotor diseases, the thermal water can successfully be used to ease the complaints of sinews, muscles, connective tissues, vertebrae and also of degenerative alternation of joints. At the follow-up medical treatments after accidents it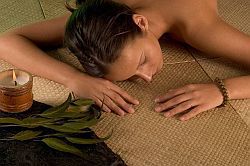 can be completed with physiotherapy and remedial exercises and the period of rehabilitation can considerably be shortened. In case of rheumatic complaints the cure, in addition to the medicinal water, is completed by physiotherapeutic treatments (massage, electro-mechanic therapy, mud pack, galvanic bath and weight bath).
Hotel Caramell - the holistic hotel
The hotel, energized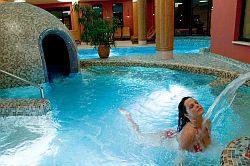 on the basis of the principles of Feng Shui, has an own holistic center. The common characteristics of the holistic methods are the followings: maintain the energetic balance of the body, the soul and the spirit, strengthen the immune system and have relaxing and detoxifying effects as well. For reaching the true mental harmony our guests can also use the astrology, pshychology or Do In meditation.
The hotel offers traditional therapeutic services in the well equipped medical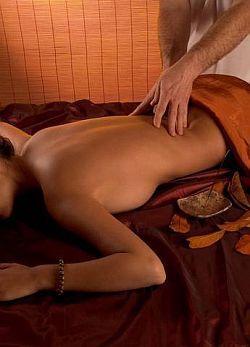 center where rheumatologists, physiotherapists and well skilled staff are at our guests' disposal. Their professional knowledge combinated with the curative effect of the medicinal water of Buk attracts numbers of people.
The modern wellness center of Hotel Caramell offers everything you would expect from a high level hotel. The adventure bath with a special atmosphere, the sauna world (Finnish sauna, infra sauna, tepidarium with color therapy, steam bath with aromatherapy), the salt cave and the different massages (for example Ayurveda, with lava stone, Shiatsu, Kenbiki, Japanese, Yumeiho, with honey or Thai) make our guests feel better.
We offer our programs for people looking for active holiday: yoga, Chi Kung, Tai-Chi, biking, aerobics, Nordic Walking.
Our beauty saloon serves our guests with exotic SPA treatments.